Results reviews are meetings, usually monthly, at which Gov. Jay Inslee and state agency directors discuss objectives, improvement strategies and metrics. Want to keep up to date with these meetings? Ask to be added to our engagement distribution list.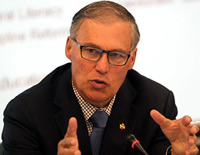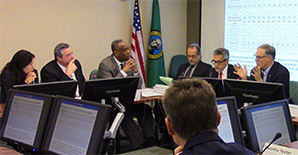 Upcoming and recent results reviews:
Each Results review focuses on one of Gov. Inslee's five key goals:
Whenever possible, the meetings are live-streamed and archived by TVW, the state's public-affairs network.